Scientists have always been fascinated with the brain, especially different ways to stimulate brain activity. There are various innovative ideas proposed, one of such techniques gaining ground is the use of TRANSCRANIAL DIRECT CURRENT STIMULATION (tDCS) device.
So if you are looking for a transcranial direct current stimulation device and you are not sure what it is, what to buy, what it does or if it even works then this article is just for you as we will be answering the most common questions asked regarding tDCS.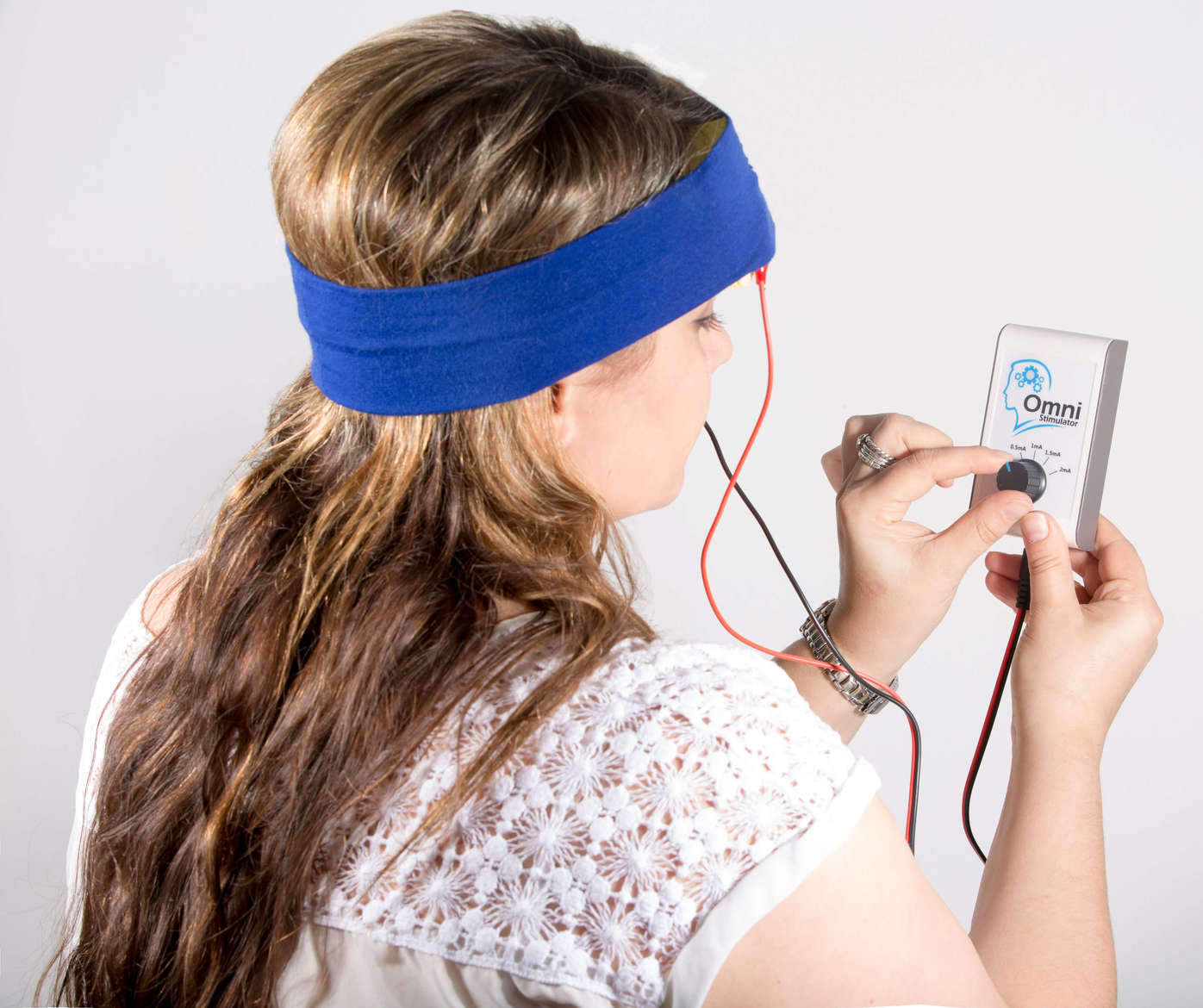 WHAT IS TRANSCRANIAL DIRECT CURRENT STIMULATION?
Transcranial direct current stimulation or commonly known simply by its acronym tDCS is a non-invasive neuromodulatory technique where low voltage direct current is passed through the scalp using electrodes over designated areas of interest in an attempt to modulate the activity of the brain. In simpler words, tDCS is a brain hack involving using batteries and electrodes to send low-level current to the brain to help tap into the brains full potential. A fixed current between 1mA and 2mA is typically applied. 
WHAT DOES tDCS DO?
tDCS is just becoming increasingly popular in the last decade, although previously used by the military air force for decades to help heighten the senses of the pilots allowing them to effectively pick out targets. Transcranial direct current stimulation was originally developed to help patients with brain injuries or psychiatric conditions like major depressive disorder but research evidence supports tDCS use for cognitive enhancement in healthy people. Recent studies also have shown it to be useful in the treatment of depression.
HOW DOES tDCS WORK?
Transcranial direct current stimulation works by stimulating the brain neurons in specific regions that leads to a cortical change even after the stimulation is terminated. The duration of this change depends on the length of stimulation as well as the intensity of stimulation. The effects of stimulation increase as the duration of stimulation increases or the strength of the current increases.
When positive stimulation (anodal tDCS) is delivered, the current causes an increase in excitability of the neuron. When negative stimulation (cathodal tDCS) is delivered, the current causes a decrease in the neuron. Research has shown that tDCS produces a variety of effects depending on what areas of the brain are stimulated.
WHAT ARE THE ESSENTIAL PARTS OF A tDCS DEVICE?
In spite of the daunting name, tDCS devices are relatively simple, for example, the "Omni stimulator" consists of basic parts, which are:
Wires:

tDCS devices have two wires usually color-coded as a red and a black wire. The red color represents the anode, it is the positive wire while the black color represents the cathode, and it is the negative wire. 

Electrodes:

Both wires attach to the electrodes. Electrodes usually made up of a sponge, which is an electrical insulator, while for conduction of electricity a saline solution is used. Saline solution is simply a mixture of table salt and water, which can be readily made at home.

Headband:

A headband or sometimes two are used to hold the sponges (electrodes) of the transcranial direct current stimulation device in place on the surface that you are interested in stimulating.

The tDCS device itself:

The devices consist of a dial usually with multiple settings where the current is regulated. The Omni Stimulator, for example, has four settings of 0.5mA, 1mA, 1.5mA and 2mA with an indicating light to let you know the device is on and functional.
WHAT DEVICE SHOULD YOU BUY?
We recommend the Omni Stimulator as it gives by far the most bang for buck out of any transcranial direct current stimulation device available on the market today. They are a reputable brand, offering a huge 5-year warranty, and offer a 1-year money-back guarantee.
You probably do not want to walk around with any transcranial direct stimulation device in public (unless you don't mind looking like you're Doc Brown from Back to the Future) the item is small enough to fit into a larger pocket and light enough to carry around when traveling since it weighs just 230g.
WHAT ARE THE PROS AND CONS OF tDCS?
The benefits of a transcranial direct current stimulation device are many!
Healthy users speak of having improved mood, feeling more alert, focused and being more creative thereby accelerating learning, and boosting task performance. For example, anodal stimulation enhances facial expression recognition or inhibits aggressive responses whereas cathodal stimulation helps to improve motor function.
Also, the equipment is easy to use, reusable, relatively inexpensive, and easily replaced if worn or damaged. It is therefore easy for people to use tDCS at home, and it may soon be used alongside (or in replacement of) drug treatments to speed recovery and improve motor and cognitive performance. tDCS is also useful in managing some medical conditions such as depression, neuropathic pain after spinal cord injury and improving activities of daily living assessment after stroke.
Although tDCS is a non-invasive method, research has shown that it may induce seizures in people susceptible to seizures, such as epileptic patients. Other adverse effects include skin irritation, nausea, headache, dizziness, and itching under the electrode especially in people with ultra-sensitive skin. This is why tDCS is not recommended for use longer than 20 minutes at a time.
It is worthy of note that testing your device at the lower settings before dedicating to a higher setting of 2.0mA goes a long way in ensuring a wonderful experience. The sponges (electrodes) are also damp but this should in no way affect the comfort of your experience.
WHAT ARE THE DIFFERENT tDCS ELECTRODE POSITIONS (MONTAGES AND PROTOCOL)?
The different possible tDCS positions of both the anode and cathode electrodes on the body are referred to as montages.  There are various montages used, with each producing varying and distinct effects, the region of interest where a likely effect is expected is stimulated using the target electrode. The Protocol is a combination of the electrode position used, the current level used, and the total duration of the session.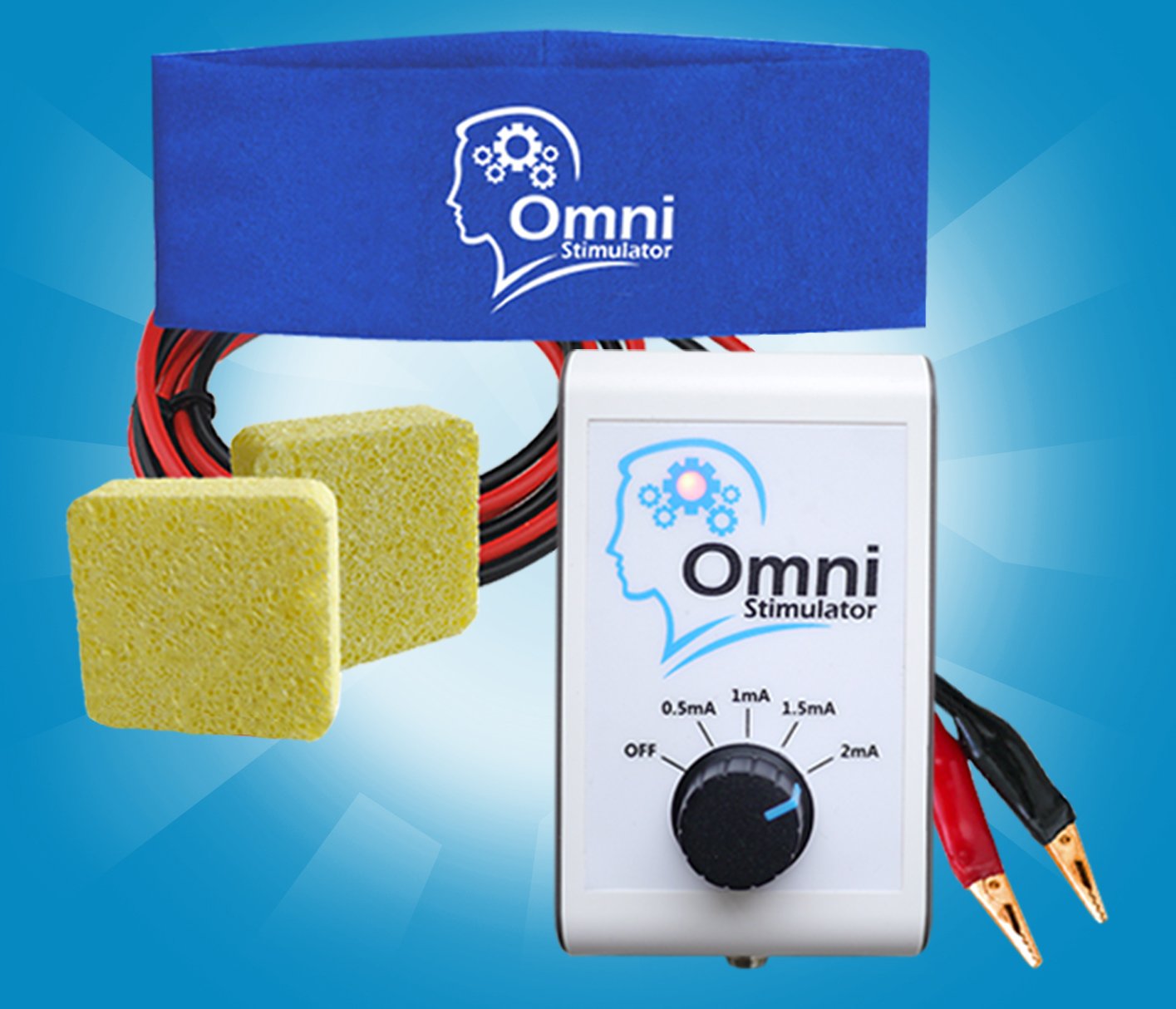 The most widely accepted protocol is anodal (red, positive electrode) stimulation of the left dorsolateral prefrontal cortex (L-DLPFC – F3), and cathode (black, negative electrode) positioned on the right prefrontal cortex (Fp2), located on the forehead above the right eyebrow, using 1mA of current for 20 minutes. This montage is believed to help improve many cognitive functions such as working memory, impulse control, reasoning, and learning.
Many websites provide information on tDCS montages, electrode placement instructions, and types of effects to be expected.